Registrations have closed.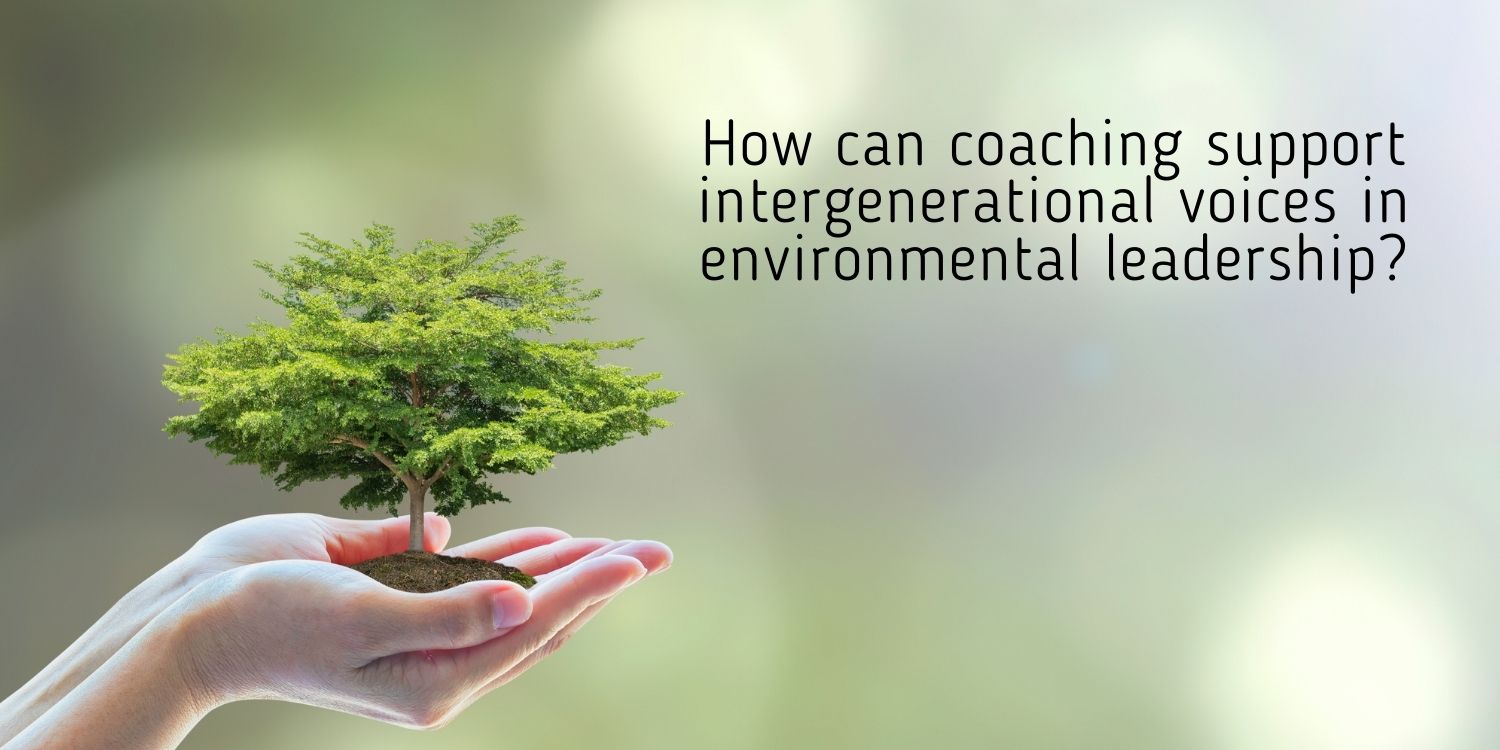 How can coaching support intergenerational voices in environmental leadership?
1367
1367 people viewed this event.
The Know You More (KYM) coach community has come together to drive the topic of environmental leadership, by creating learning, awareness, impact and engagement amongst peer coaches and our coachees.
In this workshop, we will share where we are on that journey and invite participants to help us shape the discussion about how coaches can support people at any stage of the eco-phase cycle. The presentation will feature young people's voices from the KYM LevelUp programme on how coaching has made a difference to them.
Breakout rooms will offer an opportunity for everyone to have a voice, to take ownership of their own environmental leadership and commit to some first steps.
PLEASE NOTE THIS SESSION WILL BE RECORDED FOR USE IN THE CCA SEEDBANK WHICH WILL BE FREELY AVAILABLE TO VISITORS TO THE CCA WEBSITE. KVA WILL ALSO USE THIS RECORDING. BY ATTENDING YOU ARE AGREEING TO THIS HAPPENING, THANK YOU
Additional Details
Event Timezone Reference - UK
Presenter/Host Bio
Jane Brotchie is a Professional Certified Coach (PCC) who has developed an international coaching practice working with people in both the non-profit and public sectors as well as corporate clients. She combines her paid coaching work with voluntary coaching for young people through Know You More and is also a member of the Humanitarian Coaching Network. Jane is committed to supporting the resilience and wellbeing of leaders who are on the front line of developing solutions to the climate crisis. As a new member of the Climate Coaching Alliance she is here to learn and listen! Coaches who join the Know You More (KYM) digital coaching community are experienced, independent practitioners whose own values align with the social purpose mission of KYM. All coaches commit to participating in pro bono work alongside their professional contracts, which is growing the reach of coaching access and developing leadership skills amongst 18-25 year olds. Climate awareness and action is emerging as a key priority in the community and presenters will include members of the KYM coach community as well as KYM coachees from the LevelUp programme.
Presenter/Host 2
Jasmine Gill Certain key values led me naturally to coaching and mentoring; a desire to experience a fair and just world, a desire to positively impact society, and a desire to bring a true sense of community and connection to all. Having been a CCA member (Climate Coaching Alliance) community since last summer, and having participated in the previous 24 hour conversations, I am looking forward to what 2021 brings us. My personal coaching style is creative yet cognitive, intuitive yet established, liberating yet structured. A blend of embodied, mindful, generative, creative and solution-focused coaching with an emphasis on outdoor coaching.
Posted By - Camilla Degerth & Lindsey Ladhams
Email - Insight2020coaching@gmail.com