Registrations have closed.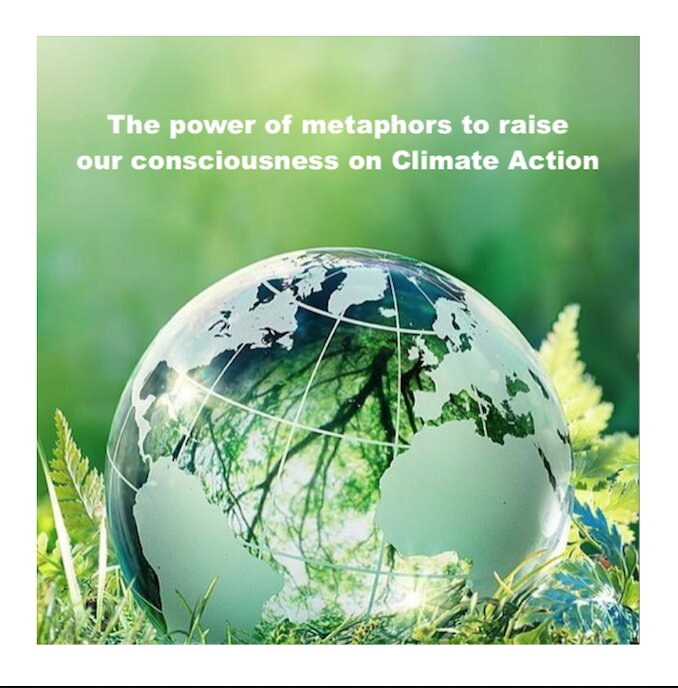 The power of metaphors to raise our consciousness on Climate Action
876
876 people viewed this event.
"Place, Memory, Emotion and Identity are woven into people's conception of climate" (Hulme) and through metaphoric expressions we can tap into a creative and playful ways to cope with the challenges ahead, develop our awareness and ultimately our consciousness.
Traditionally thought of as verbal expressions, metaphors are also nonverbal, material or imaginative and can be embodied. Those are useful technique to offer valuable insights into communication, understanding and development of both individual action and collective societal will.
This workshop will be an opportunity to develop our consciousness through centering and embodied practices to experience symbolic perception and patterns related to Climate Action, take notice of what is emerging and what resonate within us and with each other.
Additional Details
Event Timezone Reference - United Kingdom
Presenter/Host Bio
Geraldine Harrison is a regenerative leadership practitioner who aims at reconnecting us with Nature in our way of being and way of working. She has over 15 years experience as a senior corporate executive where she pioneered the use of green energy solutions and worked across multiple cultures and geographies. Her practice combines Climate Action facilitation, Yoga teaching and Health coaching.
Presenter/Host 2
Katherine Long is a coach, supervisor and author, combining living systems approaches and embodiment practices to support transformational journeys. She teaches at Hawkwood Centre for Future Thinking on Wisdom of Self-Healing Systems, and leads on Integrating Theory U in Practice programme. Katherine hosts 'The Forest Floor', a community for change practitioners bringing an environmental focus in their work.
Posted By - Geraldine Harrison
Email - gghregenerativespace@gmail.com